News & Events
California T Unveiled at Geneva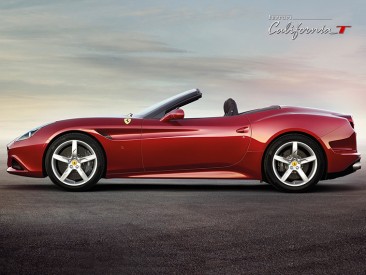 The new Ferrari California T quickly coined the term "Queen of Geneva". Unveiled today, the Ferrari California T epitomizes the sublime elegance, sportiness, versatility, and exclusivity that have distinguished every California model since the 1950s.
Elegance: Classic Ferrari proportions and styling throughout the California T exude modern luxury. The sleek bonnet emphasizes the muscular wings on the exterior; while sumptuous interiors and 6.5 inch Apple CarPlay infotainment center comfort the driver.
Sportiness: The most notable difference between the Ferrari California T and its predecessor is the turbocharged V8 engine. This beauty boasts 552 horsepower, 60 hp more than its predecessor, and can sprint from 0-62 mph in a mere 3.6 seconds. Another exceptional aspect of this vehicle is the 15% reduction in fuel consumption.
Versatility: The retractable hardtop and 2+2 configuration make it the ultimate hybrid of sports car and grand tourer. The performance numbers and elegant body style epitomize versatility.